Tracknet - General Bus Enquiry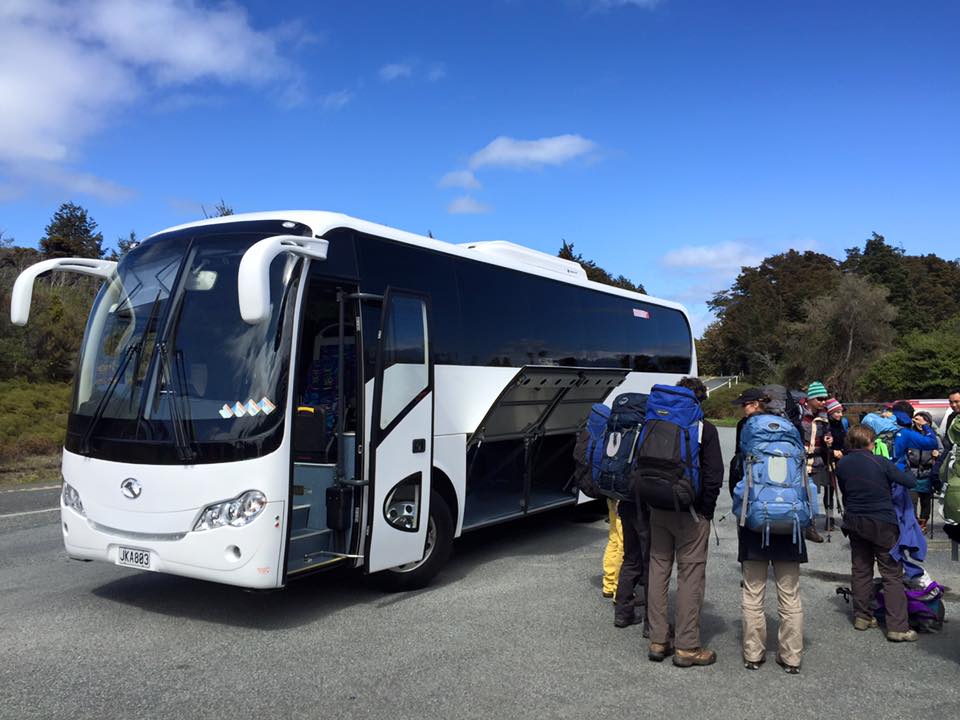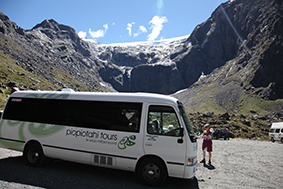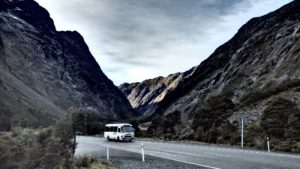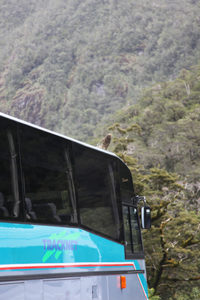 Duration: 1 Days (approx.)
Location: Te Anau, Fiordland
Product code: TracknetEnquire
PLEASE NOTE: Passenger Numbers and Departure Dates are selected in the next screen, please simply click 'BOOK NOW' to begin your booking enquiry.


WE WILL CONTACT YOU WITHIN 24 HOURS TO CONFIRM YOUR REQUIREMENTS AND THE ACTUAL PRICE OF YOUR REQUEST.

Please use this form to provide an outline of your booking enquiry or to book "Loop" Packages.
This form can also be used if you wish to make multiple bookings for Tracks.


SUMMER TIMETABLES

During the Great Walks season (24th October 2018 to 1st May
2019).Tracknet bus services travel each day between Queenstown, Te Anau, Milford Sound and Invercargill. Services connect to all Southern New Zealand's walking tracks including Fiordland's Great Walks; the Milford Track, Routeburn Track, Kepler Track, Hollyford Track, Greenstone and Caples tracks.
We can also organise Stewart Island Rakiura Transport to link with our
Invercargill bus.
WINTER TIMETABLES

Winter Timetables operate between Queenstown, Te Anau and Invercargill, 5 days per week (Monday to Friday from 4th May 2018 to 23rd October 2018*). *During 2018, Te Anau/Queenstown transport operates daily during May and October.
Charter services and winter season transport options are available by arrangement and on demand, Kepler Track, Milford Track, Routeburn Track and Hollyford Track transport is operated.The Kepler Track Shuttle was the first Tracknet Transport dedicated to trampers walking this superb trail.Since 1988 Tracknet has had a policy that we will only utilise a vehicle which has enough seats to do the job. Therefore we do not
always require 45 seater vehicles and their associated unnecessary use of fosil fuels.
TRACK LOOP TRANSPORT PACKAGES
Terms & Conditions apply to Transport Packages, subject to availability, usual timetables, rate valid 24th October 2018 to 1st May 2019. Must be booked at same time and in 'order'.
GENERAL POLICY

Please Note: Prices subject to change without notice – charged at rate valid at time of booking. Rates in New Zealand Dollars, all GST included. Exchange Rates/Fees subject to your banking provider at time of
transaction. Child policy: Infants are 0-4, children are 5-14, adults are 15+.Children aged 0-6 must be accompanied by a full fare paying adult.
Tracknet Cancellation Policy applies to all reservations.80% refund if cancellation is made outside 24 hours.50% refund if cancellation is confirmed by office within 6-24 hours of departure.No refund if cancellation is made within 6 hours of departure or a "No Show".
In the situation that the Department of Conservation closes the Track, refunds are possible for unused sectors.

If a booking is changed and later cancelled, the cancellation policy applies from the earlier of the bookings.
If necessary, one change is allowed to your initial booking with no extra charge (must be made more than 6 hours prior to departure). Each subsequent change or cancellation then attracts a $10.00 administration fee.
Priority is always given to confirmed bookings that have been prepaid. If the vehicle is full, any booking unpaid at the time of travel will be deemed unconfirmed.
We make every effort to maintain our services as per schedule. We also advise that where inclement weather conditions occur, we reserve the right to make timetable alterations, route changes and/or
cancellation of a service in the best interest of our passengers. Tracknet reserves all rights.

Tracknet reserve the right to require minimum numbers to operate a service.
If you are entering the Outdoors: Your SAFETY is YOUR responsibility. Intentions forms are available on the AdventureSmart website.